Funny videos and cartoons of Pocoyo
Have fun with babies and kids videos of Pocoyo
Pocoyo Cartoons are a great educational resource for help to parents in the teaching of concepts and values to children at the same time that they will enjoy with funny videos.
Spark the imagination and stimulate the senses of children, foster relationships, the acquisition of human values and selves-confidence through the smiles with baby and kids videos.
Cartoons is starring a preschool age child called Pocoyo and his gang of friends, among which is the Elephanta Elly, Pato the duck, Loula the dog and Sleepy bird, among other characters.
In the kids videos of Pocoyo you will know the spontaneity and desire to learn new things what Pocoyo has. Pocoyo, through the game, will discover in funny videos a world created for him, the Pocoyo World.
Cartoons, for their didactic content, are baby videos, especially recommended for children between 2 and 5 years. Nevertheless, are funny videos and have wide acceptance among the general public for sympathy and psychology of the characters.
New
Here you are Pocoyo's most exciting adventure: "Pocoyo & The Space Circus"! Find Pocoyo's 25 minutes film on the main digital stores! Available Worldwide from July 1, 2014.
Pocoyo's fun filled world is rocked by the sudden arrival of a group of curious aliens. Pocoyo soon discovers that these new friends, The Marciano Brothers, are, in fact, circus aliens. Pocoyo and his friends will be treated to their first day at the circus, and thoroughly enjoy themselves…but after ignoring an important warning, they will have to get together to help the Marciano Brothers and make sure the show goes on.
NOW AVAILABLE WORLDWIDE!
To promote this special release, we're running a fantastic promotion on iTunes: from June 24, 2014 to July 7, 2014, you can get "Special Adventures with Pocoyo" and "Magic Tricks with Pocoyo" for free. Follow this link NOW: (please wait for link)
More Funny videos and cartoons of Pocoyo: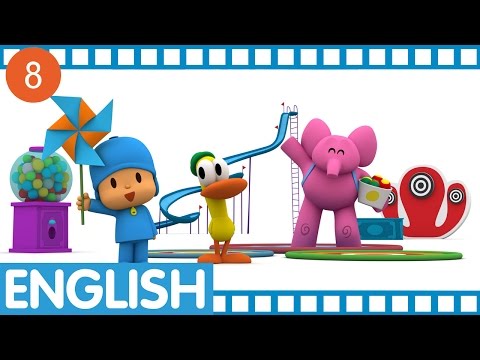 The POCOYO CGI-animated preschool television series, narrated by Stephen Fry, brings children into the bright and exuberant world of POCOYO, an inquisitive and fun-loving young boy, and his animal friends Elly (the elephant), Pato (the duck), Loula (his pet dog) and Sleepy Bird. Each episode of POCOYOis packed with music, dance, and humor, encouraging children to learn through laughter...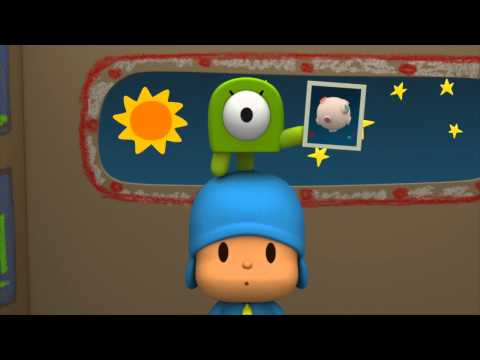 LEARN ENGLISH WITH POCOYO! / ¡APRENDE INGLÉS CON POCOYÓ! Pocoyo and Pato are playing with their Martian friend. They build a rocket ship with boxes and pretend that they are navigating through space between planets and stars. At the culmination of the mission, the Martian's parents arrive to tell him that it is time to return to his real home.
Pocoyo plays hide and seek with us. Can you find him?
Pocoyo discovers some old rubbish and decides to have a clear out. Baby Bird, Pato and Elly do the same. Soon there's a huge pile of rubbish, and it turns out it's on Caterpillar's doorstep. Caterpillar isn't best pleased. She throws the rubbish away and it lands on Pato. Pato in turn throws the rubbish into the sea...
Pocoyo gives the last drop of water from his watering can to his friends instead of using it to water his musical flowers...
You can also watch cartoons in